#1 Cloud Security Solution for Online Business
Let's Talk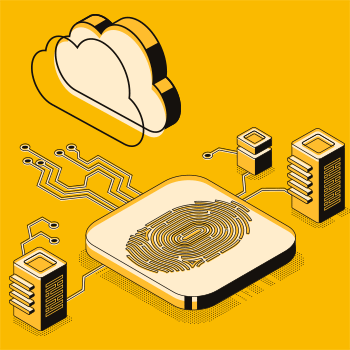 Smart Cloud Security Solutions
Online threats are constantly changing. Offering protection against the largest and most sophisticated attacks, ITway's cloud security solution protects your website and other internet-facing applications from the risks of downtime and data theft. As a leading cloud security company we use cloud intelligence to identify and expose latest threats, and we have the expertise to adapt to shifting tactics and attack vectors.
ITway cloud security solutions are built on a platform delivering more than 82 Tbps of traffic, DDoS Protection is designed to deliver always-on protection from the largest, most aggresive DDoS attacks, respond to network-layer attacks instantaneously & protect against application-layer attacks within seconds.

Cloud Security Solution That Prioritises DDoS Protection
24/7 Support
Easy Integration
Cyber Security Intelligence
Reduced IT investment
Accurate Attack Prevention
360 Solution
As companies & users increasingly rely on web applications, such as web-based email or e-commerce functionality, application-layer attacks pose a greater risk to productivity and cloud security. It is crucial to protect against rapidly emerging web security threats. Cloud security solutions like ITway cannot compromize on a web application firewall.
A web applicaton firewall inspects HTTP traffic before it reaches your application & protects your server by filtering out threats that could damage your site functionality or compromise data. It protects against malicious attacks, such as:
SQL injection – a hacking technique used to extract sensitive information from a database.
Malicious file execution – a harmful technique which allows a person to execute code remotely after a user accepts a malicious file.
Cross-site scripting – when malicious script is injected into the code of an otherwise trusted website, allowing potentially sensitive user data such as cookies to be accessed.

Dedicated Web Application Performance Monitoring
Quick deployment
Precise detection
Automatic API inspection
Automated updates
Improved performance
ITway cloud security solutions are redefining application Access: Secure, Simple, Fast Enterprise Application Access is a unique cloud architecture that closes all inbound firewall ports, while ensuring that only authorized users and devices have access to the internal applications they need, & not the entire network. No one can access applications directly because they are hidden from the Internet and public exposure. As a top cloud security solution, application performance monitoring integrates data path protection, single sign-on, identity access, application security and management visibility &control into a single service.
Zero Trust
Zero Trust security is an architectural model for network security, first introduced by an analyst at Forrester Research, that is guided by the principle of "never trust, always verify". New business initiatives and processes have created new attack surfaces, and a corporate security perimeter no longer makes sense. Applications, users, and devices are moving outside, dissolving what was once the trusted enterprise perimeter. Protection is now needed where applications and data, and users and devices, are.

Application
Monitoring Services
Centralize your security & access control
Keep all users off your network & make your applications invisible to the Internet
VPN Elimination
Complete auditing & reporting of user activity
Enterprise Threat Protector proactively identifies, blocks, and mitigates targeted threats such as malware, ransomware, phishing, DNS data exfiltration, and advanced zero-day attacks. Enterprise Threat Protector is a Secure Internet Gateway (SIG) that enables security teams to ensure that users and devices can safely connect to the Internet, regardless of where they are connecting from, without the complexity associated with legacy approaches.

Enterprise
Threat Protector
Cloud secutiy solution dedicated to protect your business against zero-day malware
URL Inspection
Enforce security for roaming users
Block malware phishing & CnC
Enforce Acceptable Use Policy
Perception Point is a next generation threat detection platform built to enable digital transformation. The cloud security solution replaces legacy technologies (AVs, Sandboxes, CDRs, Anti-Phishing) for unprecedented detection of APTs, phishing, malware, impersonation, BEC attacks and more, at the speed, scale and ease of deployment of the cloud. Secure`s Email, Cloud Storage, and Cloud Collaboration (Slack, Teams, SalesForce) apps, plus offer an API for any content-exchange channel.

Cloud Security Means Email Security - ITway and Perception Point
Impersonation BEC
attacks & more
Malware & Phishing Detection
Detection of APTs
Next Gen Dynamic Detection
APIs are at the core of nearly every digital experience, meaning their performance, security, and scalability are critical to engaging customers and increasing revenue.

Scale, Protect,
& Manage APIs
Scale, Protect, & Manage APIs decoration Leverage a unique set of API-specific capabilities designed to provide performance, scale, offload, and reliability

Real-time data collected by Akamai selects an optimal path between your origin infrastructure and the Akamai Edge servers, while proprietary techniques are used to avoid Internet congestion points and unnecessarily long routes

Apply rate controls to API requests, as well as inspect JSON and XML API calls in order to ensure your web server remains available and the data on it is secure
Bots are evolving to evade current detection technologies and the risks and costs for organizations are exploding. Businesses need to adopt new and innovative approaches to cloud security. Bot Manager delivers advanced bot detection to spot and avert the most evasive threats, so you stay ahead of the evolving bot landscape and stop the most sophisticated bots at the edge - keeping them away from your business.

Bot Management
Stop Even the Most Sophisticated Bots with Application Performance Monitoring

Provides visibility into the amount of bot traffic accessing your site
Improves user experience by reducing the impact of bots on the web during peak traffic hours

Prevents price and content scraping
Mission-critical customer identity and access management to provide trusted digital experiences for end users.
Today's digital-native consumers expect seamless and secure brand interactions that provide personalized online experiences - and protect their personal data privacy and preferences.

Customer Identity and Access Management
Customer Identity Provides a highly-secure and resilient environment for collecting and storing sensitive user information
Safeguards against malicious activities including fraudulent accounts and credential compromise
Enables brands to establish and maintain digital trust with their customers
Why Us ?

All the reasons to choose ITway for your Cloud Security Solutions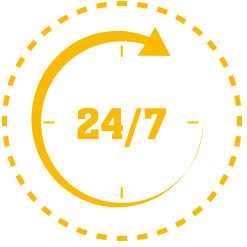 24/7 support
Experienced Team & Managed Services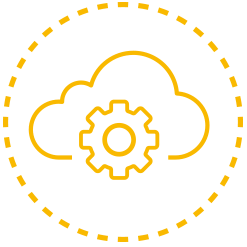 Cloud Optimization
Cut your Costs by up to 40%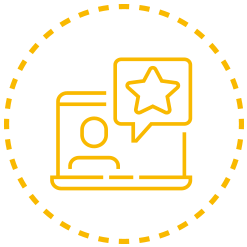 Web Experience
Speed up your Online Business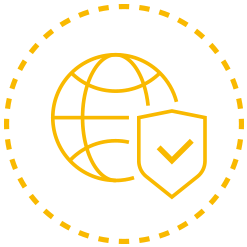 Cyber Security
Protect your Digital Assets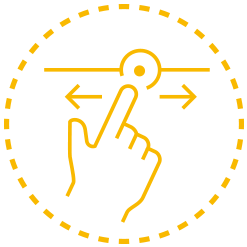 Operational Simplicity
Quick onboarding and Simple Maintenance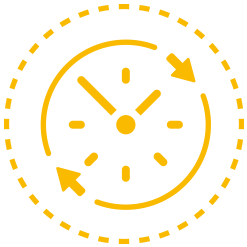 Availability
100% Availability of all your Sites and Applications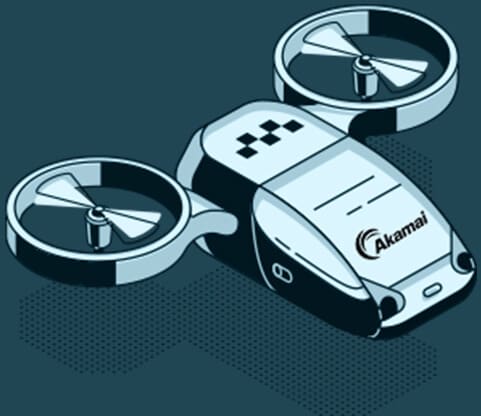 Our Partners