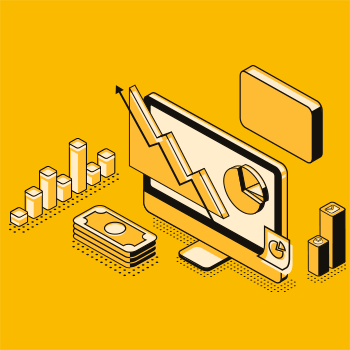 BUSINESS ANALYTICS
In a digital environment enriched by new technologies and super-fast broadband access — and complicated by a diversity of devices and networks — it has become more challenging every day to deliver a meaningful online experience. The answer? Harnessing Real User Monitoring (RUM) to enable every user to enjoy your site at its best— no matter what device, browser, or network they use.
RUM collects data about your website's performance as experienced by actual users, helping you uncover crucial opportunities for optimization. Whether you're refining a mobile commerce strategy or developing mobile optimized websites, RUM empowers you to enhance your online presence and web performance.
Digital Experience
Optimize user experiences across all applications and know the business impact of every digital experience. Real user monitoring and synthetic monitoring with 4k movie-like session replay provide application optimization, enhanced customer experience and superior customer support across all digital channels.
Improve Web Performance and Increase Your ROI
Monitoring users' actual experience helps you establish a higher standard of service and improve the performance of your site and your business. Simply put, it empowers you to take immediate action as required, prioritize resources and coordinate your efforts to improve the key web performance indicators that matter most to your business.
Equipped with this knowledge, you can troubleshoot performance issues, better direct resources, and deliver smarter digital experiences to improve and track key business KPIs.
Gain Insight from the Source
Collect real-time web page requests and delivery data directly from a user's browser or mobile application in real time about individual web page requests and deliveries.
Web Performance metrics such as bandwidth and page load times
Engagement metrics like bounce and conversion rates
Mobile user metrics like user location, device type, carrier speed and application usage
How it Works and How You Benefit
By dynamically inserting a lightweight snippet of JavaScript into your pages, RUM measures actual page loads as they happen, enabling you to:
Learn what proportion of users are confronting slow response times and examine the spread between those enjoying fast page loads and those probably frustrated by slower page loading Determine if your web performance is improving or declining, stable or erratic, or how performance is being affected by your latest release
Compare response times across different groups of users, for example, between Android devices and iPhones
Real User Monitoring
ONLY THE ALERTS YOU NEED. JUST WHEN YOU NEED THEM.
Autonomous Business Analytics uses machine learning to understand behavioral patterns within time series data, to identify anomalies and to continuously forecast future values. Our alerts operate in real time and offer you context - correlating each incident to similar anomalies, relevant factors and the potential root cause. Detect and diagnose high-impact problems faster than is humanly possible.
The platform monitors data across your organization and tools for the widest visibility. It weeds out superficial outliers and the alert storms to show you anomalies that matter. Use our correlation engine to find and fix the root cause faster than ever.
Anticipate business events before they unfold, and optimize accordingly. By identifying your data trends in real time, Autonomous Forecast gives you the power to prevent future revenue loss and avoid unnecessary costs.
TRACK EVERY BUSINESS PARAMETER
This solution uses its patented technology to learn the normal behavior of all your business metrics and constantly monitor their every move. All without configuring a thing.
Anomaly Detection
Best-in-class APM performance monitoring from the category leader. End-to-end visibility across modern hybrid clouds, from microservices to mainframe. Automatic full-stack instrumentation, high fidelity data in context of all transactions for greater precision and no blind spots with complete dependency mapping and precise root cause determination.
Business Analytics & Cloud Infrastructure
Get AI-powered answers about any stack, at any scale through cloud infrastructure monitoring across cloud native and hybrid environments. Continuous auto-discovery of hosts, VMs, containers, network, events and logs. Consolidate tools with an all-in-one solution.
AIOps
With our AI Engine, go beyond more "data on glass" and receive instant answers so that you can drive better business outcomes. When a problem arises that affects users, our solution will be the first to know and provide precise causation and root cause determination.
Server Monitoring
Find trends & answers to your toughest conversion questions without having to spend hours on analysis on Server Side Delays and bottlenecks - right down to the code level.
Automatically discover, baseline, and intelligently monitor dynamic multi-cloud environments.
- The Software Intelligence Platform
No more bag of tools and wasted time.
Cover it all, in one automatic,
AI-powered platform.
Application Performance
An API Gateway provides a unified entry point for all API consumers and governs traffic. However, API gateways are difficult to scale, and are often restricted to a region or data center.
API Gateway pushes API management to the edge — the server right next to your API consumer. Every globally distributed edge server acts as an API gateway to maximize the scalability and reliability of your API authentication, authorization, and quota management policies.
API Gateway allows you to handle traffic spikes without the need to manually or elastically scale your resources. The platform's global deployment performs gateway functionality closer to your consumers and provides a gateway that is always available. It removes inconsistencies in deploying APIs and empowers you to expose APIs to the outside world with standard governance rules across the organization.
Handle planned and unplanned traffic spikes
Seamlessly scale as your API traffic grows
Eliminate the need to autoscale resources
No need to plan in advance to allocate or "warm" servers
Decrease time to market
Administrative APIs to integrate with your deployment practices
Onboard APIs quickly and easily using API definition files
Quickly expand into new geographies
Reduce infrastructure costs
Eliminate the man-hours spent managing gateway servers and the synchronization between them
Increase API reliability without maintaining multiple instances of your gateway
Govern APIs without the high deployment and operational costs of a full API management platform
Eliminate the need to replicate gateways in multiple data centers or regions
Simplify architecture with a single platform
Govern, secure, and deliver APIs on a single platform
Eliminate inconsistencies across APIs and get a single view of all API consumers
Integration with network and application-layer security solutions to protect from vulnerabilities and attacks
API Management
Why Us ?

All the reasons to choose ITway for your Cloud Security Solutions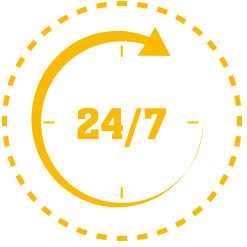 24/7 support
Experienced Team & Managed Services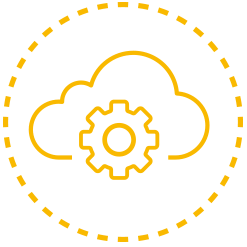 Cloud Optimization
Cut your Costs by up to 40%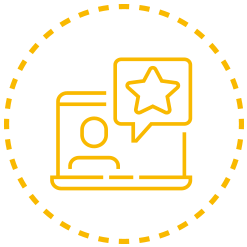 Web Experience
Speed up your Online Business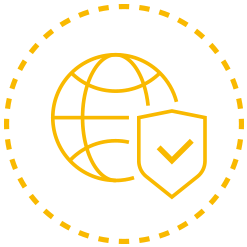 Cyber Security
Protect your Digital Assets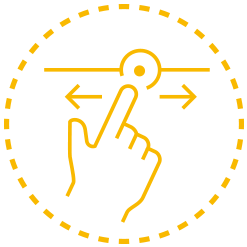 Operational Simplicity
Quick onboarding and Simple Maintenance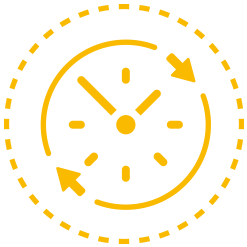 Availability
100% Availability of all your Sites and Applications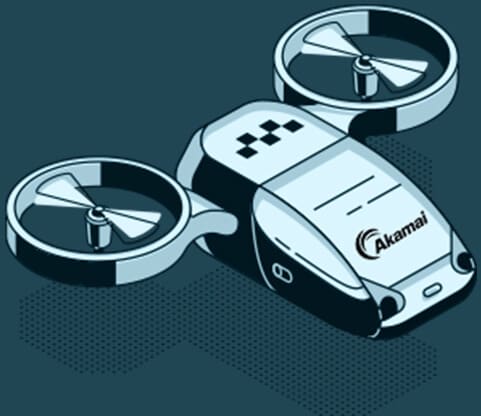 Our Partners